HR
Employee Database
Employee Directory
Leave Management
Attendance Management
Document Storage
Employee Self-Service
Discipline Management
Training Management
Recruitment Management
Workflow Approvals
HR
Onboarding
Offboarding
Benefit Management
Assets Management
Performance Management
Advanced Reporting
Custom Roles and Permissions
Audit Trail
Company Branding
Payroll
Payroll Calculation
Employee Database
Compensation Management
Deductions Management
Multiple PayCode
Dual-Currency
E-Payslip
Multi-level Payroll Approval
Payroll History
Audit Trail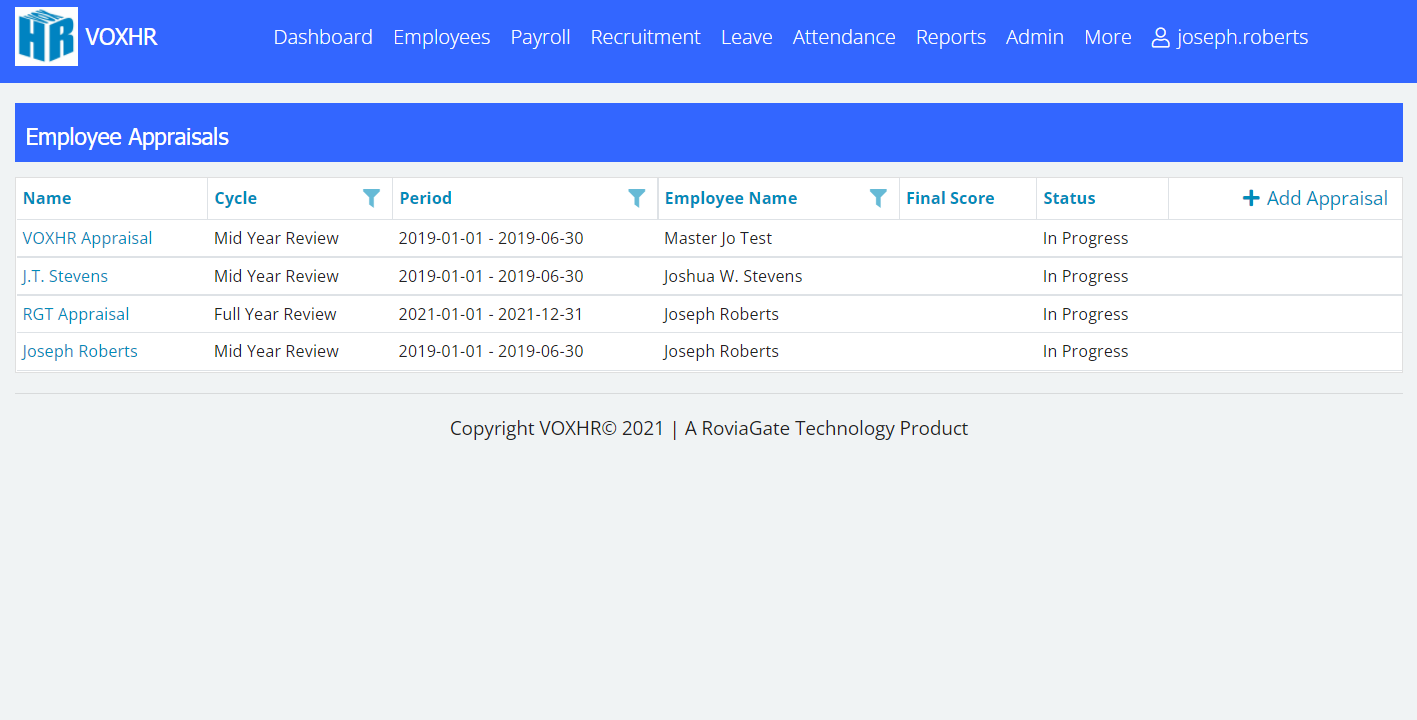 Take advantage of the frequent feedback system and evaluate employees with customized performance appraisal methods that help teams work together towards achieving monthly and yearly goals that really matter to your organization.
VoxHR™ Payroll module smartly calculates payroll with an automated step-by-step workflow procedure that accurately validates and instantly emails employees' payslips and other payroll-related activities. It also generates reports (direct deposit, deductions, payroll reconciliation, etc) from a single place.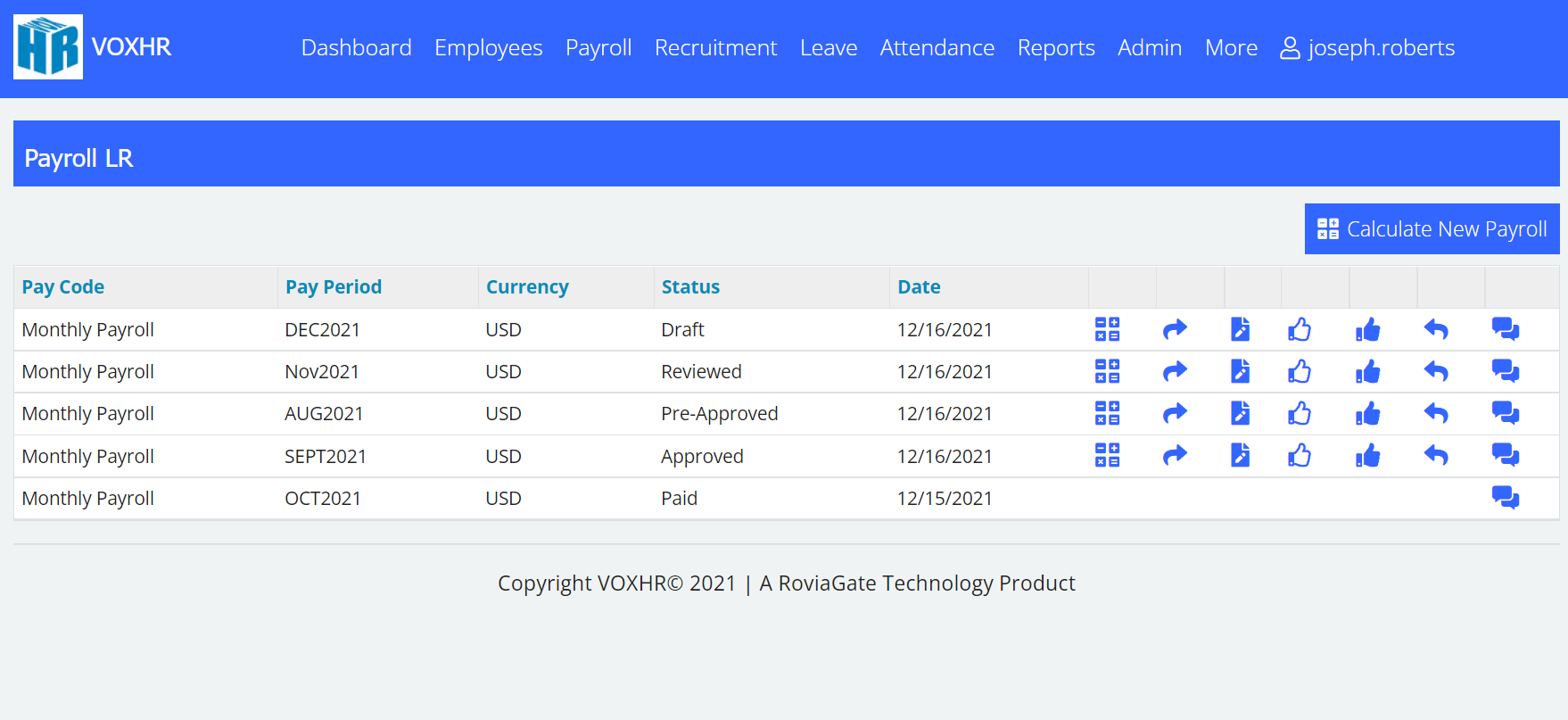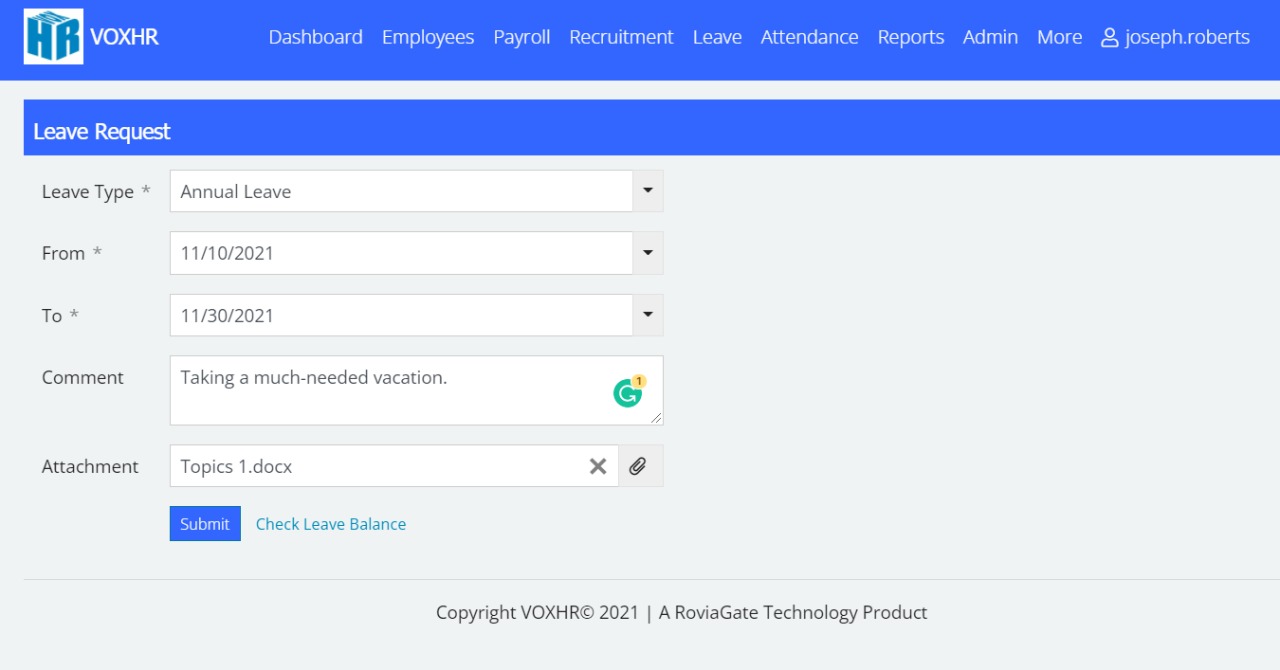 Our Leave Management Module enables your people to assign or request a variety of leaves (annual, sick, maternity, etc) from anywhere and on any device by inputting the specified dates, stating the reason. Email and push notifications are sent to the respective manager for approval. It's that simple!. Admins can also configure various leave types as per the company's leave policies.
Avoid employees backdating and altering dates and empower your on-site and remote staff to check in and out from anywhere with our cloud-based attendance management system, with the click of a button.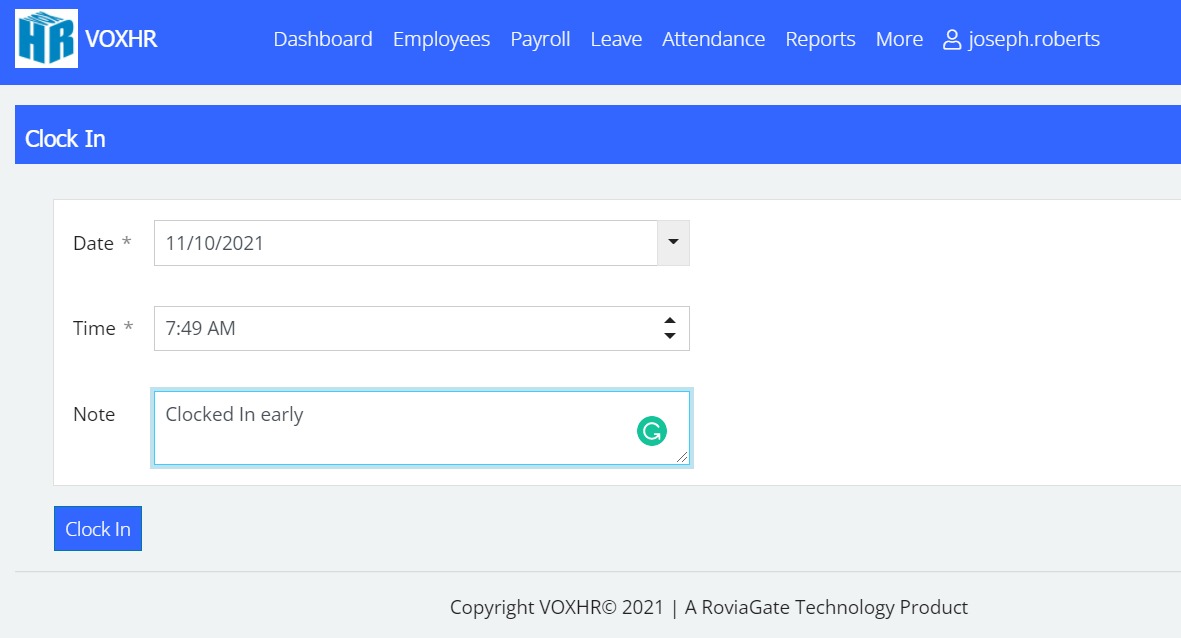 Our HR and Payroll Solution
Our software helps improve the effectiveness of the HR department in your company to make better decisions.